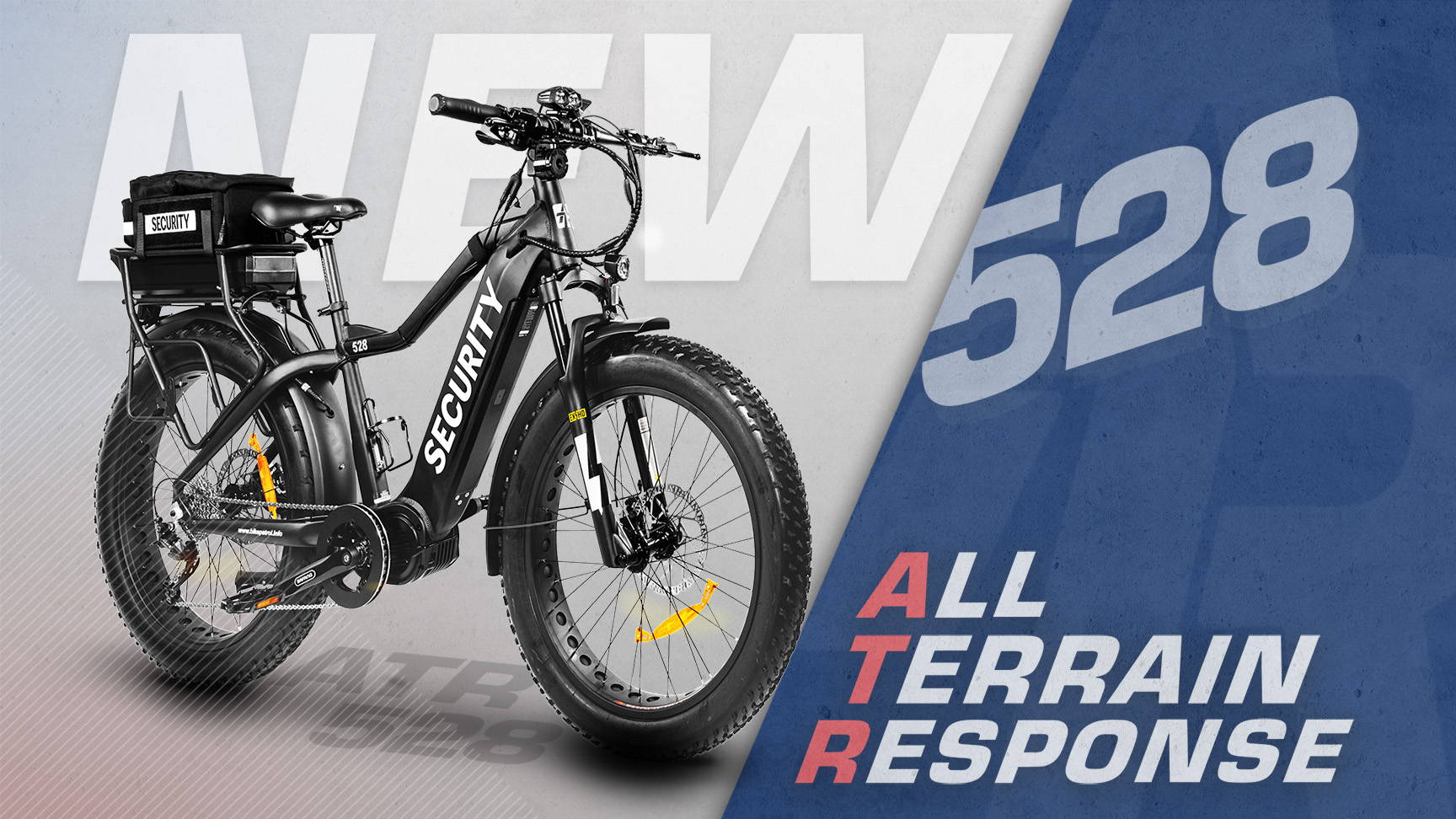 1000w mid-drive motor with a 1500w peak output designed to quickly get you up to speeds of 28mph.
Strong, oversized frame and tires designed to withstand the needs of any officer.
Front and rear battery with integrated balancer to increase patrol range while evenly distributing battery usage.
Enhanced components designed to help you brake smoothly, shift gears quickly, and traverse rough terrain.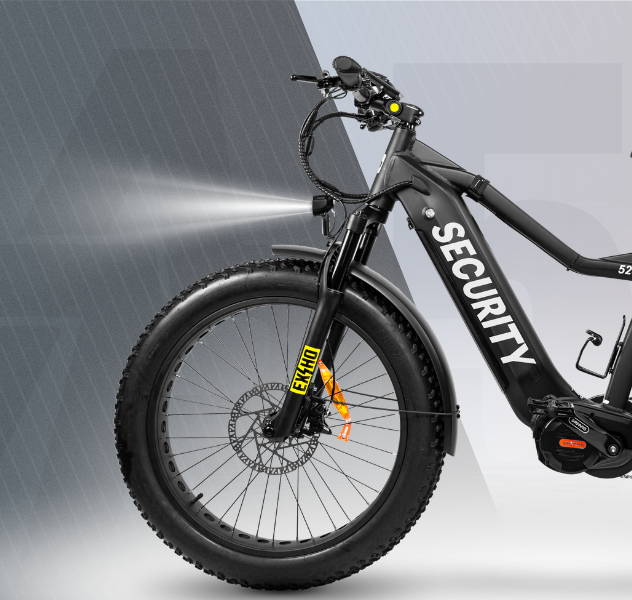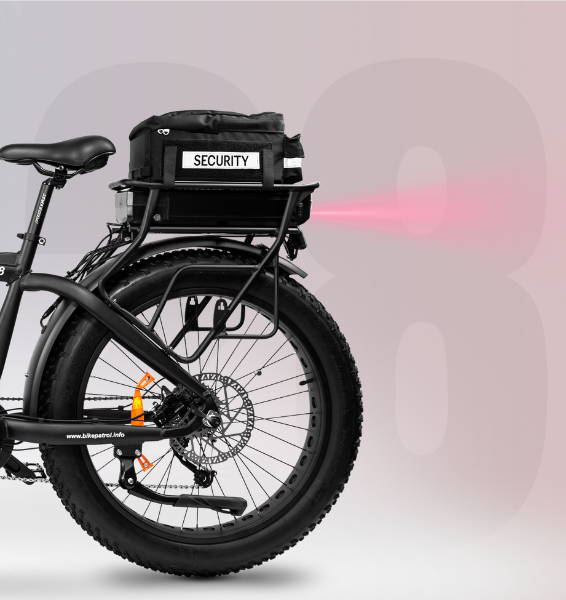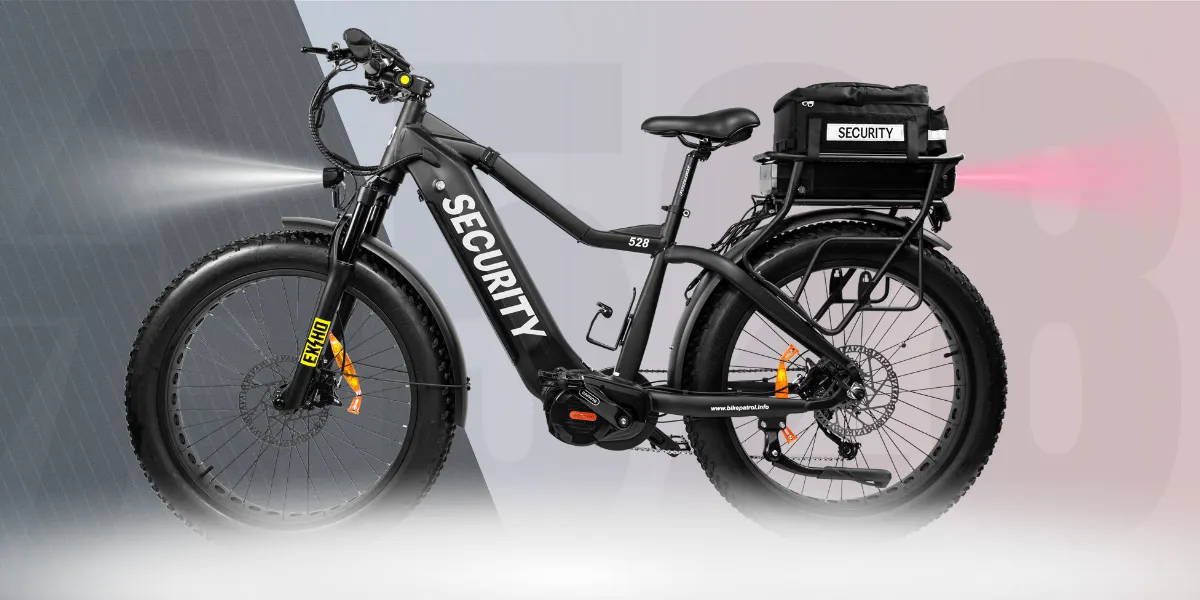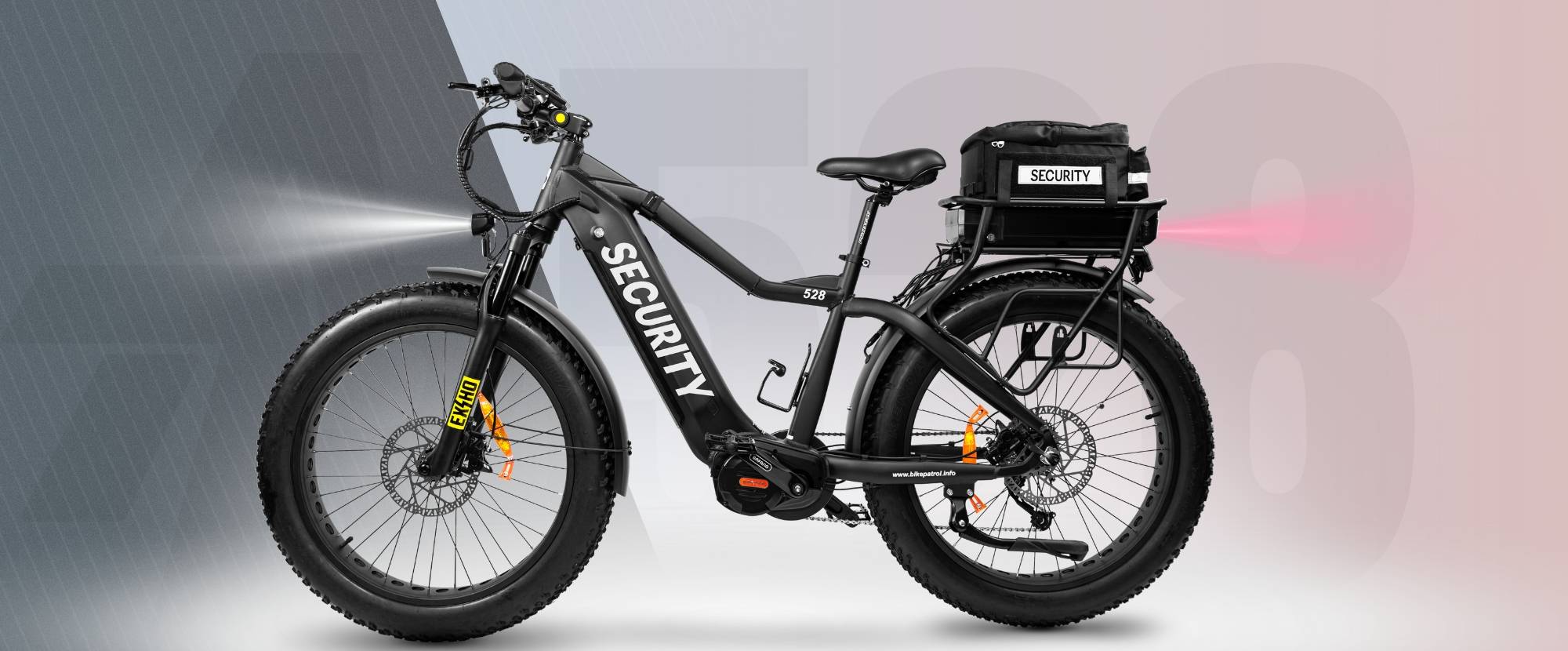 Introducing the latest and greatest police e-bike, the ATR 528 built for security: the 1000w motor-powered behemoth with a 1500 peak output. With its impressive 400lb capacity and reinforced frame, this e-bike is the perfect addition to any law enforcement or security department.
Featuring a Samsung dual battery system, you can count on our Security eBike to get you where you need to go without worrying about running out of juice. With upgraded components and a custom build tailored specifically to meet the needs of law enforcement and security professionals, the ATR 528 Security eBike is the ultimate in reliability and versatility.
With its sleek, but tough design and top-of-the-line features, the ATR 528 Police eBike for Security is built to handle the rigors of law enforcement work. The ATR 528 is built for patrolling urban streets, or responding quickly to emergencies, the Security eBike is the perfect tool for the job.
So why wait? Upgrade your department's capabilities today with the latest and greatest police e-bike built for security. With its powerful Bafang motor, robust capacity, and custom build, this e-bike is the ultimate tool for any law enforcement or security professional. Trust us, you won't be disappointed
Click here to see our ATR 528 Police eBikes in action in one of our training courses tailored for police and sheriff's department. eBike Training for all divisions of law enfrocement and security!
---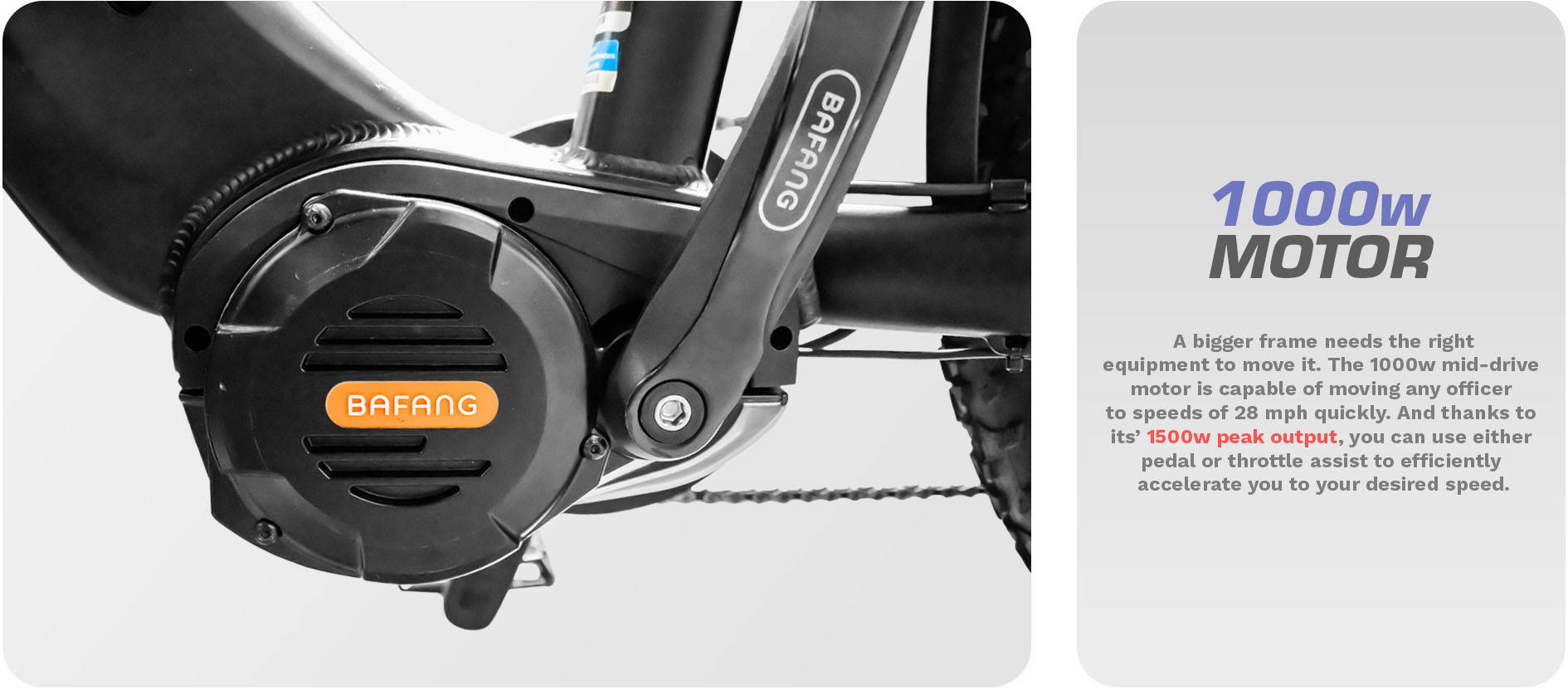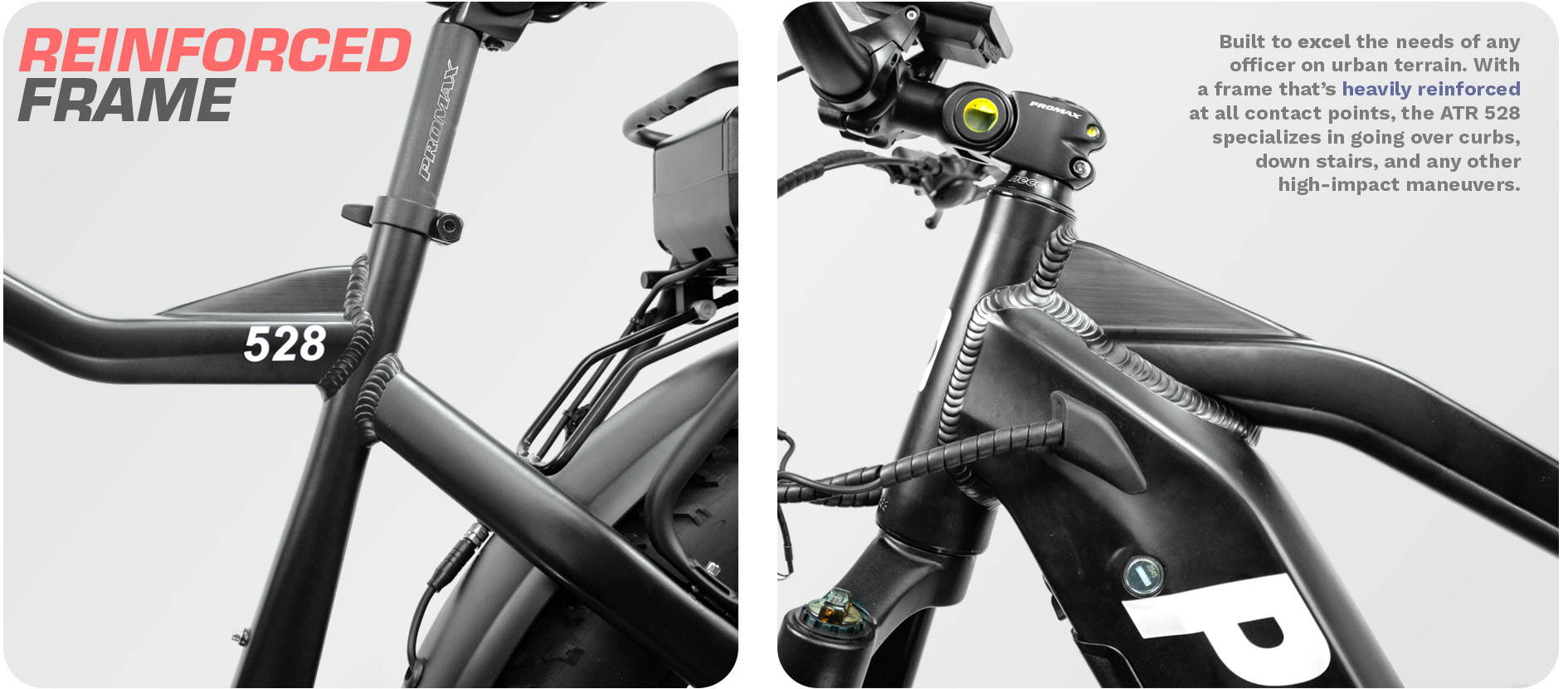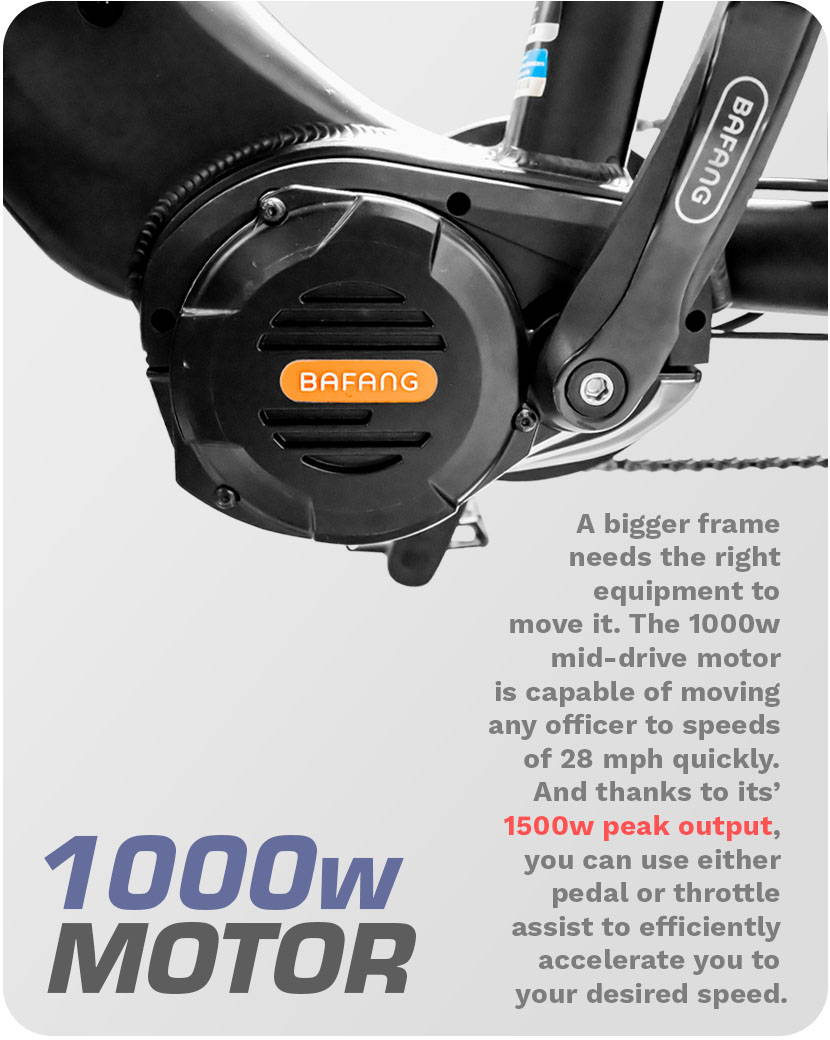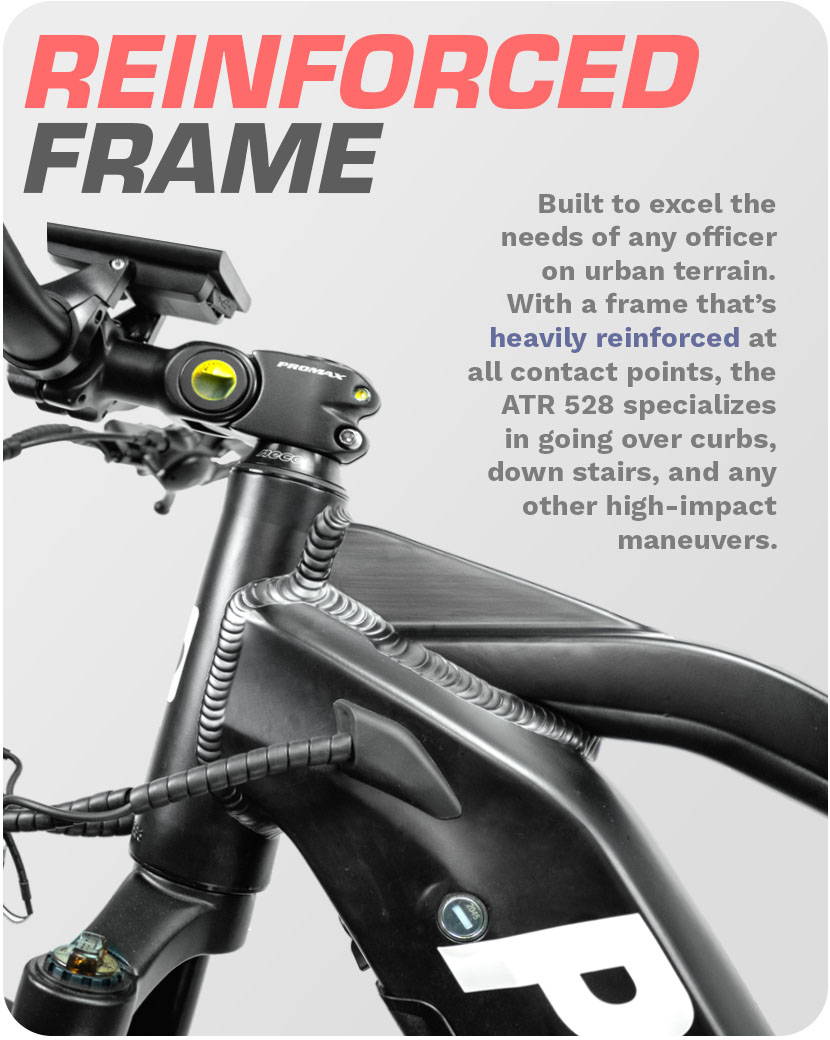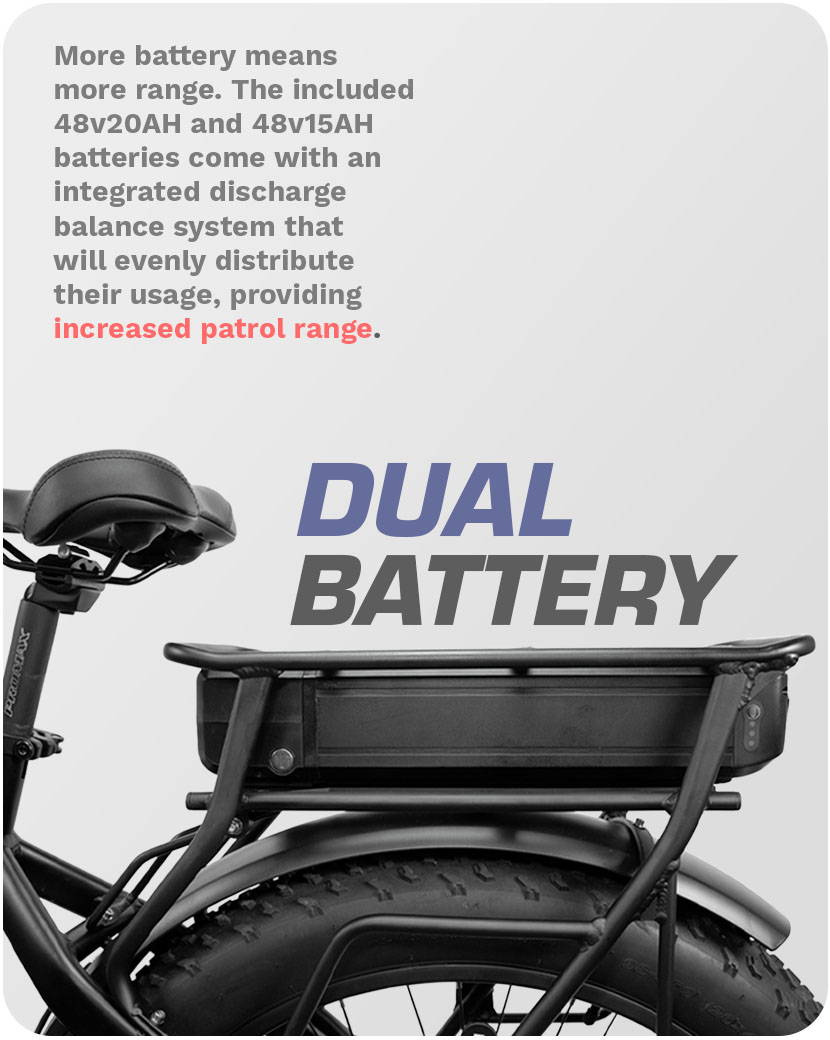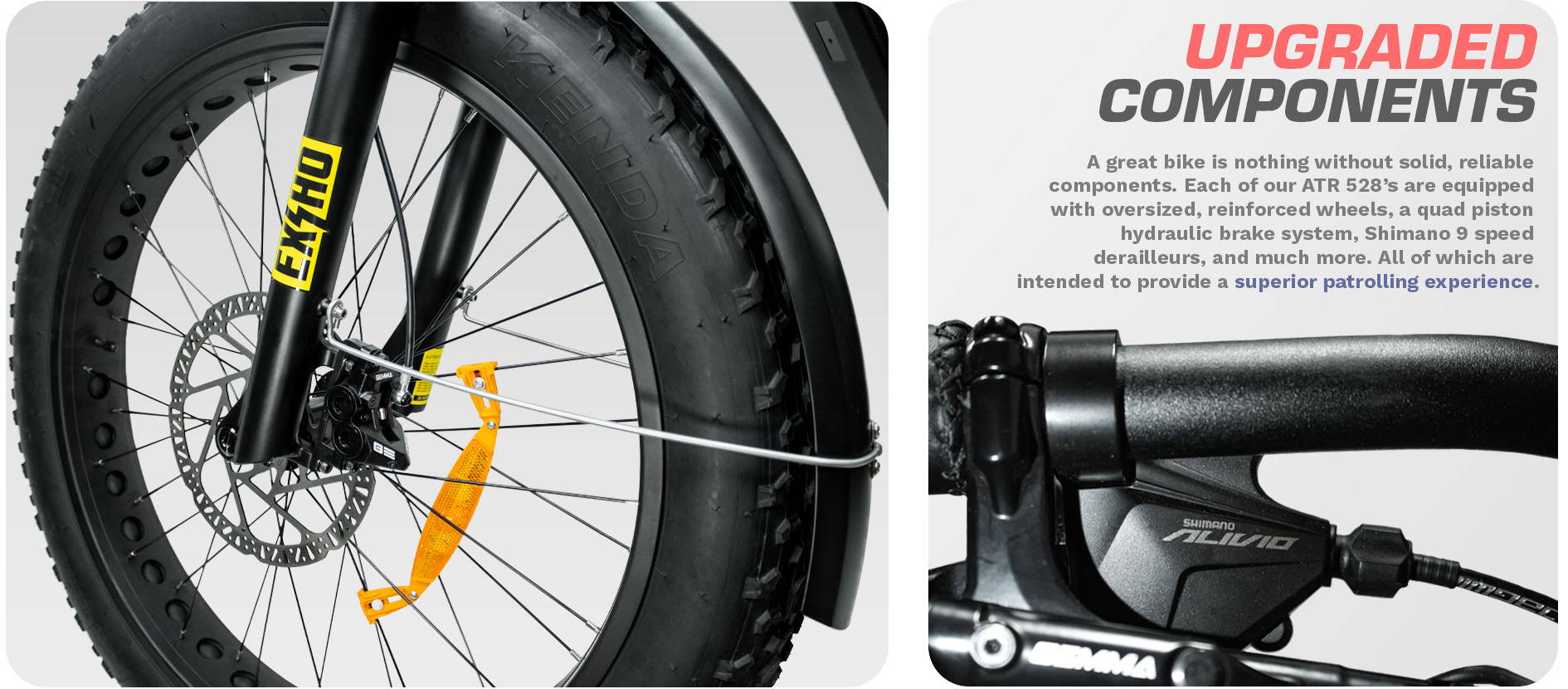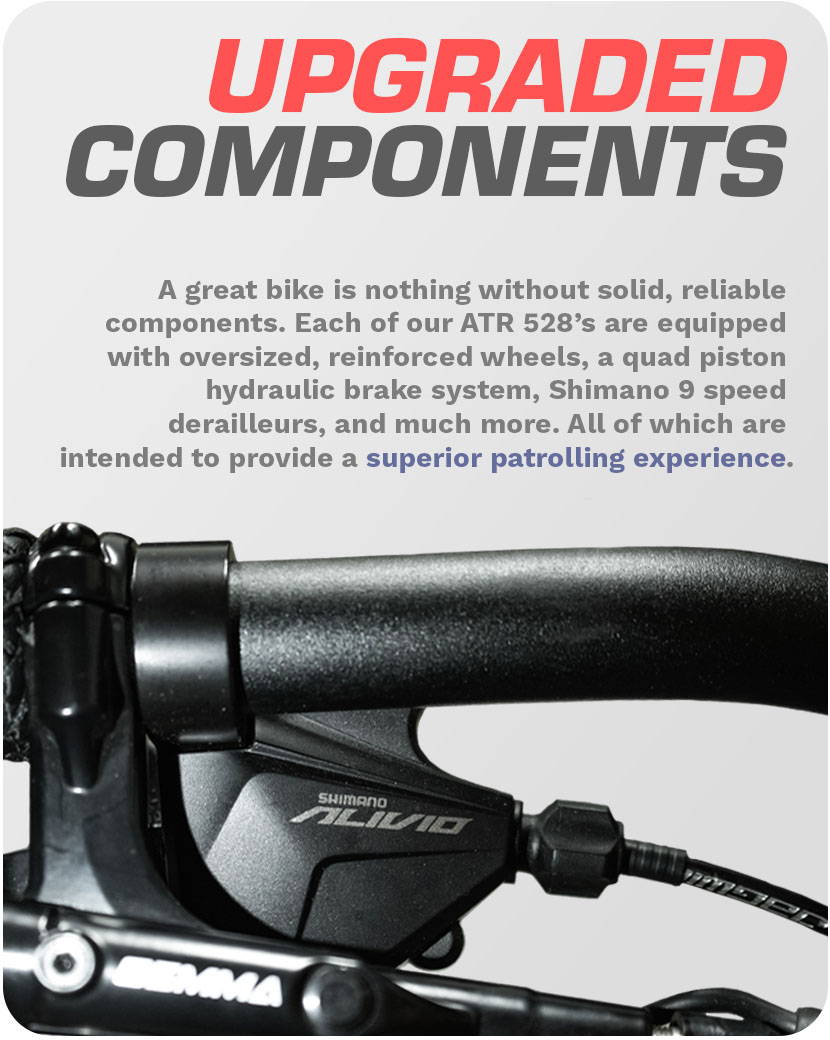 The ATR 528 Security eBike was created to excel the demand of law enforcement use.
STRENGTH & PERFORMANCE:
We designed our eBike with a strongly reinforced, gusseted oversized frame, made to withstand over 400lbs of weight. We've also added enhanced components, a comfortable saddle, and 4" tires with double - wall rims to provide the perfect balance between maximum comfort and performance.
SPEED:
By using either the throttle assist, pedal assist, or a combination of both, the 1500w peak output motor will quickly get you up to your desired speed, up to 28mph, whenever needed. All of these features and more are designed to exceed the needs of any patrol application.
CUSTOMIZATION:
Designed for U.S. Border Patrol and all other law enforcment agencies in mind.  
MOTOR: 1000W Mid-Drive
BATTERY: 48V Lithium Ion
CHARGER: Two 48V3A Fast Chargers
FRAME/REAR RACK: Heavy Duty Aluminum 6061
DISPLAY: LCD Color Display
FRONT FORK: Hydraulic Suspension
BRAKE SET: Quad Piston Hydraulics
TRANSMISSION: SHIMANO 9 Speed
TIRE: 4" KENDA Anti Puncture
ACCESSORIES: Water Bottle Cage & Multitool Included