Do you need service on your bike? American Bike Patrol offers service and repairs on all sorts of bikes! We have a team of professionals that will come to you in the L.A. metropolitan area and surrounding counties to ensure that you are always taken care of. Contact us to learn more or to schedule your own bike services and repairs.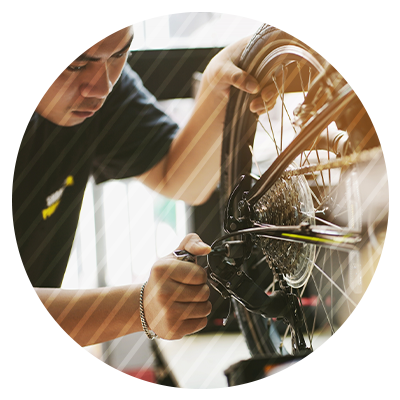 Bikes that we can work on include:
• Standard bicycles
• eBikes
• Trikkes
• Segways
What's Included In the Training?
Schedule Your Appointment Today
No matter what your needs are or what type of bikes you have, the team at American Bike Patrol will be happy to help with your needs. Contact us today to learn more about pricing for individual vehicles or to schedule your own appointment with our bike repair experts. We look forward to working with you soon!