At American Bike Patrol Services, We Tailor Our Courses to Your Department's Needs
The course will be specific to the needs of a security department, and will consist of several sections to provide your trainees with all the information they need to know. Our courses feature an introduction section with a briefing and pre-test, and a training section of all the necessary bike patrol techniques and safety procedures. They conclude with evaluations and a final test, which will result in a certification upon completion.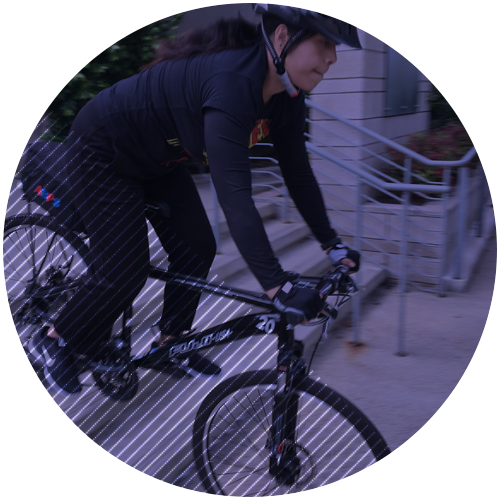 Why Enroll in Security Bike Patrol Training?
• Classes meet safety guidelines and requirements of safety groups
• Patrol bikes and equipment are provided
• One of the most recognized hands-on courses for security and private corporations nationwide
• Officers receive certification of accomplishment upon passing the course
Take Your Security Bike Patrol Operations to the Next Level
At American Bike Patrol Services, our security bike patrol training focuses on learning basic bike patrol techniques including: mounting and dismounting, maneuvering, and curb hopping. While there is limited combative and weapons training, the majority of the course will be focused on gaining confidence on the bike. Security cycling plays an important role in any community. This can play a role in controlling traffic, managing events, enforcing codes, and patrolling areas such as malls, airports, warehouses, college and corporate campuses, gated communities, and more!

We take training very seriously and want to help you take your security patrol operations to the next level. Many business owners or officials may not see bicycle training as necessary because many people learn how to ride bikes when they are children. However, a security bike patrol officer could find themselves in situations that a child on a bicycle would not. Your team needs training on how to stop efficiently, weave in and out of busy crowds, and learn how to maneuver up and down a flight of stairs and face other obstacles.

At American Bike Patrol Services, we focus on ensuring your security bike patrol team is able to do their job safely and efficiently.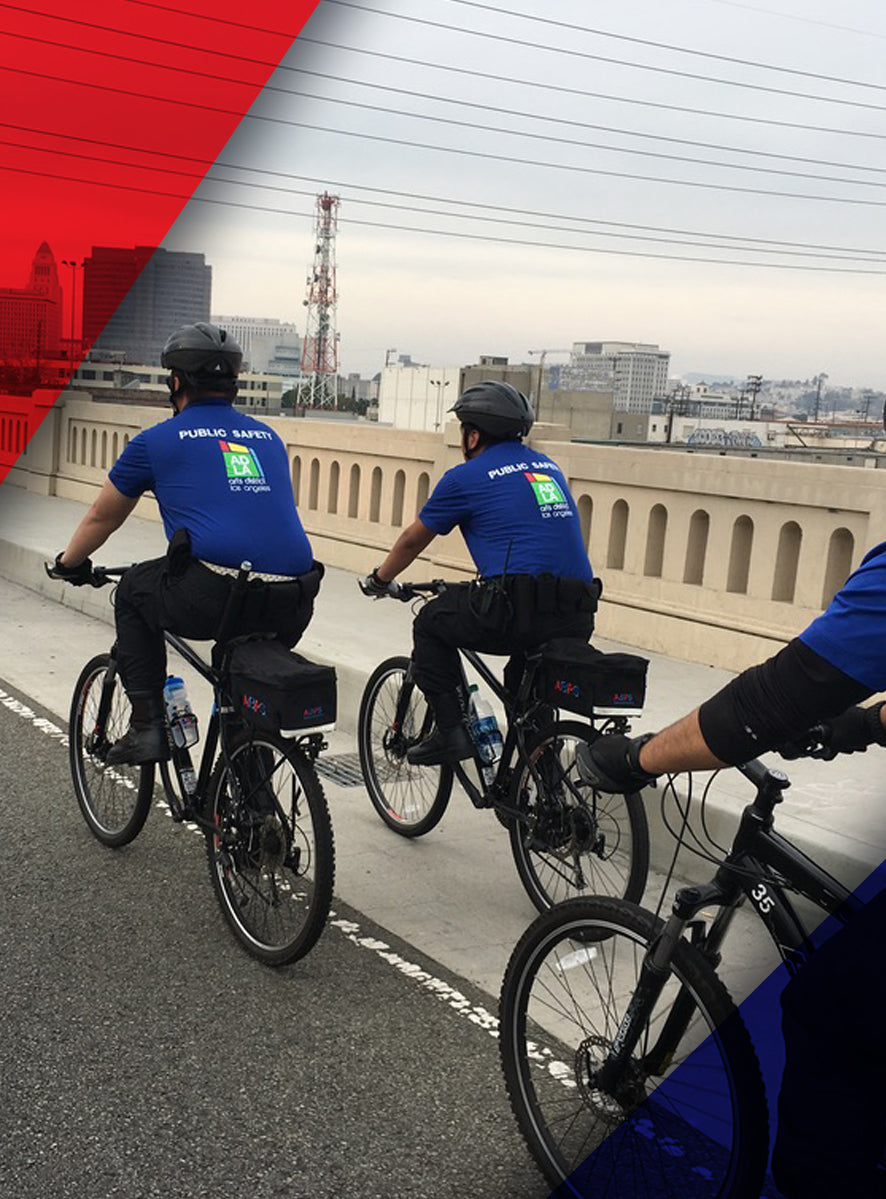 What's Included In the Training?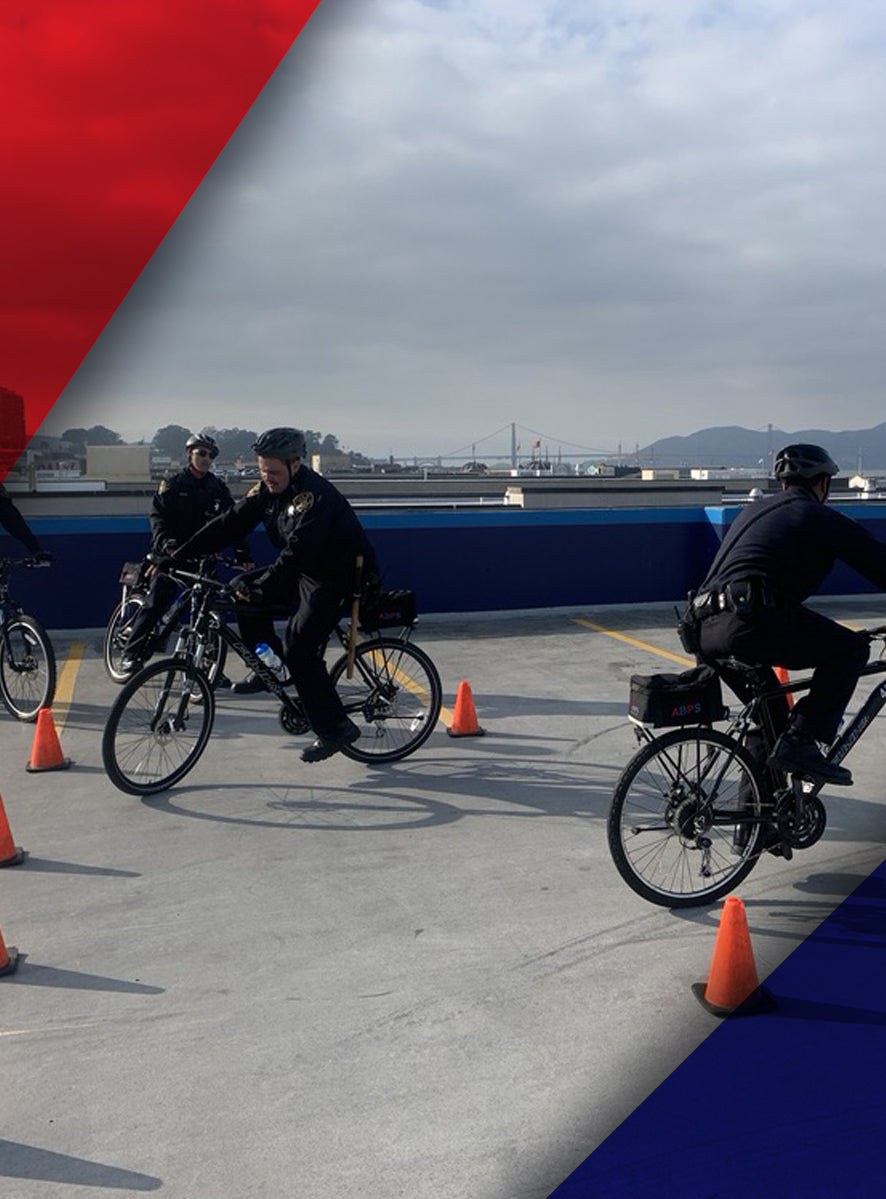 Course Overview
Although this course follows the outline of the California State Law Enforcement basic bike patrol course, it has been modified to eliminate an endurance ride and shooting day. It is strictly an instructional and safety course taught by California Peace Officers Standards & Training (POST) certified instructors. If your department requires or allows the use of special equipment, please call us with your requests, and we will modify the course curriculum as needed. When you choose to enroll your team with American Bike Patrol Services, we will work closely with you to develop a quality training program that will best meet the needs of your personnel.

Introduction:
Class Objectives and Overview
Course Briefing, Field Riding
Pre-Testing and Material Introduction

Training: Riding Techniques
Safety on the Road
Safety Equipment
Maintenance, ABC Quick Check

Patrol Techniques:
Mounting and Dismounting Techniques
Slow Maneuvers and Steering
Balancing, Pedaling and Shifting
Descending and Ascending Stairs
Panic Braking and Curb Hopping

Final Review:
Riding Remediation
Evaluations
Testing and Patrol Policies
Final Test
Register Now
The American Bike Patrol Services Difference
At American Bike Patrol Services, our team is dedicated to serving the law enforcement and security community in California.

We have members in our staff who have become nationally certified as bike patrol instructors, and we have several experienced technicians to keep your bike units in great condition. We have ongoing relationships with various police and security departments because of our ability to stay up-to-date on the ever-evolving standards of police and security bike patrol.

Our instructors are California POST certified and have over 20 years of experience training bike patrol units. The POST Professional Certificate Program fosters education, training, and professionalism in law enforcement. Your security personnel are in good hands.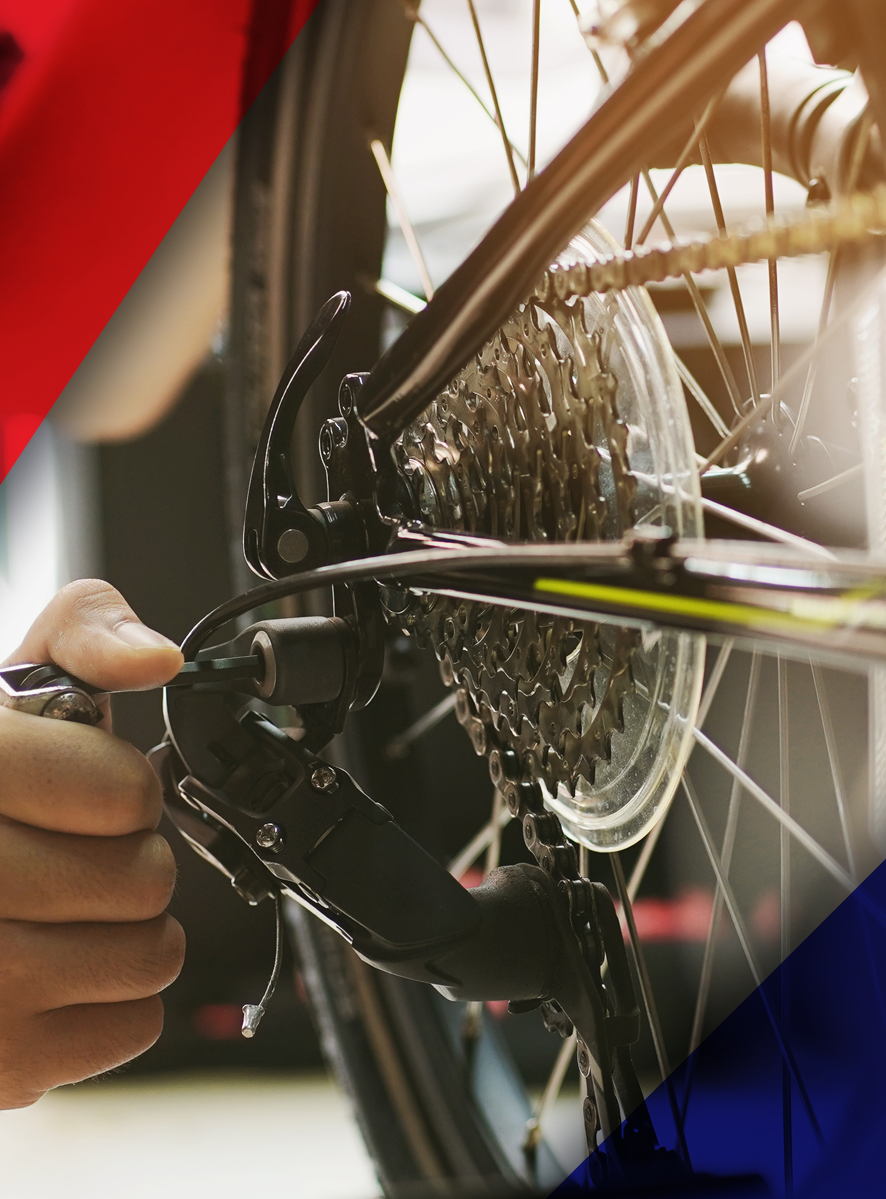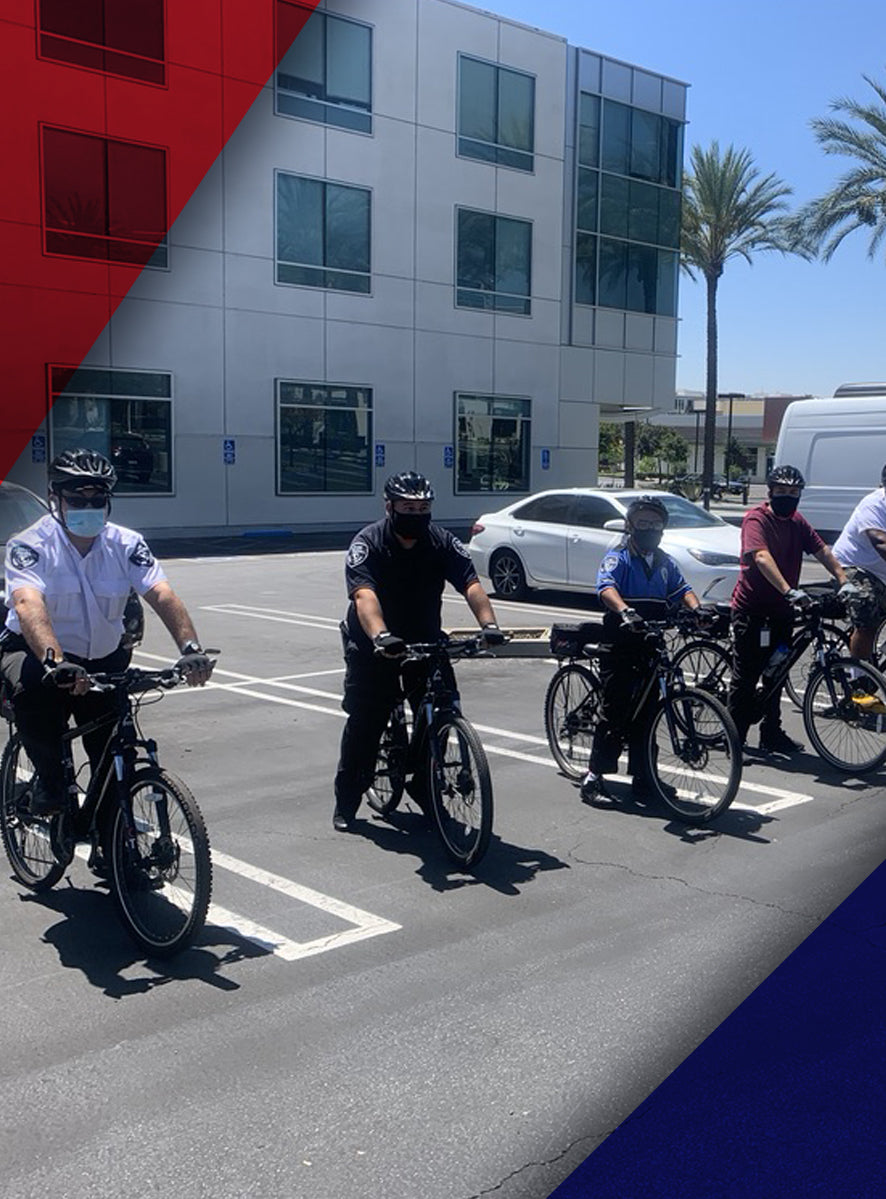 Benefits of a Security Bike Patrol Team
Having a security team on bicycles has been proven to be successful in hundreds of instances. The biggest positive about a team of security bike patrol officers is that bicyclists are more approachable and less intimidating than an officer in a patrol vehicle. When it comes to public-friendly areas, people are more likely to walk up to a bicycle patrol officer to talk about legal matters, ask for directions, or inquire about parking. These positive contacts help counter stereotypes of patrol officers as people who are "out to get you," and it establishes a relationship of trust between the community and your security team.

Another benefit is that a perpetrator is less likely to notice a security bike patrol officer than an officer in a vehicle. Individuals who are breaking the law are not normally looking for bicycle officers, so they generally fail to recognize them until the very last moment.

The bicycle allows security personnel to patrol a larger area of responsibility more effectively than a motor vehicle, and more efficiently than a person on foot. Security bicycles are easier to maneuver and can be used in large outdoor spaces, parking lots and garages, and inside large buildings or warehouses, to name a few.

Bicycles are also less expensive to buy and maintain than patrol cars. Gas isn't required nor are designated parking spots a necessity, since bikes can be locked up most anywhere. It's also better for the environment, as bikes leave a much smaller carbon footprint than vehicles do.

Having a bicycle patrol unit for your security team comes with many benefits, but without the proper training, you're simply left with a group of people who can ride bicycles in uniform. When you sign up for American Bike Patrol Services' elite security bike patrol training, your team will learn the basics of being a safe and effective bicycle patrol officer.
Sign Up Today!
American Bike Patrol Services Supports Your Officers
Improve your bike patrol unit by leveling up their bike patrol skills and techniques. It's never too late to go back to basics and build a better, stronger foundation for your bike patrol officers.

American Bike Patrol Services provides unrivaled bike patrol training for every budget, creating law enforcement that is more confident on their bikes, allowing them to serve and protect their communities. From open-air shopping malls and boardwalks to outdoor events and school campuses, we're here to arm your team with the skills and knowledge they need.